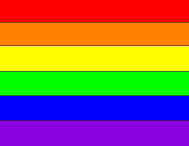 This site is always UNDER CONSTRUCTION as One-In-Teen continues to grow. It is our goal to create a web page that enhances our program and supports gay, lesbian, bisexual and transgender youth outside our service area. Please stick with us as our site contintues to grow and expand.
One-In-Teen Youth Services, Inc.
703 Berry Road
Nashville, TN 37204
Mission Statement
The Mission of One-In-Teen Youth Services, Inc. shall be to provide a continuum of support and services to benefit gay, lesbian, bisexual, and transgender youth and youth-serving angencies throughout Middle Tennessee.

One-In-Teen's name comes from the statistic that one in ten people are gay, lesbian, or bisexual...And when you're one of those one in ten and a youth the challenges you face are that much more difficult...It may sometimes seem as if you're an outcast and it's One-In-Teen's purpose to show gay, lesbian, bisexual, transgender, and those that are still questioning their sexuality, that they are not alone and that they are far from outcasts.
This Web Site is part of One-In-Teen's efforts to spread the knowledge of it's existance and it's purpose to gay youth around Middle Tennessee.
people have visited this page since January 01, 1999
Web Tracker is a free service provided by FXWEB Web Technologies

Send us an E-Mail at oneinteen@hotmail.com...we want to hear from you

This page created and maintained by One-In-Teen

This page last updated July 8, 1999